Access Workspace
A single, clear view over their entire workplace, including people, processes and systems.
It's a game-changingly simple way to get more done
Bring together all your Access software products
Get task-specific apps for anyone in your business
Control all your apps and assets from one place
Share self-service analytics, insights and dashboards
Work effectively with collaboration tools
Respond faster with communication tools
Keep it simple with one secure login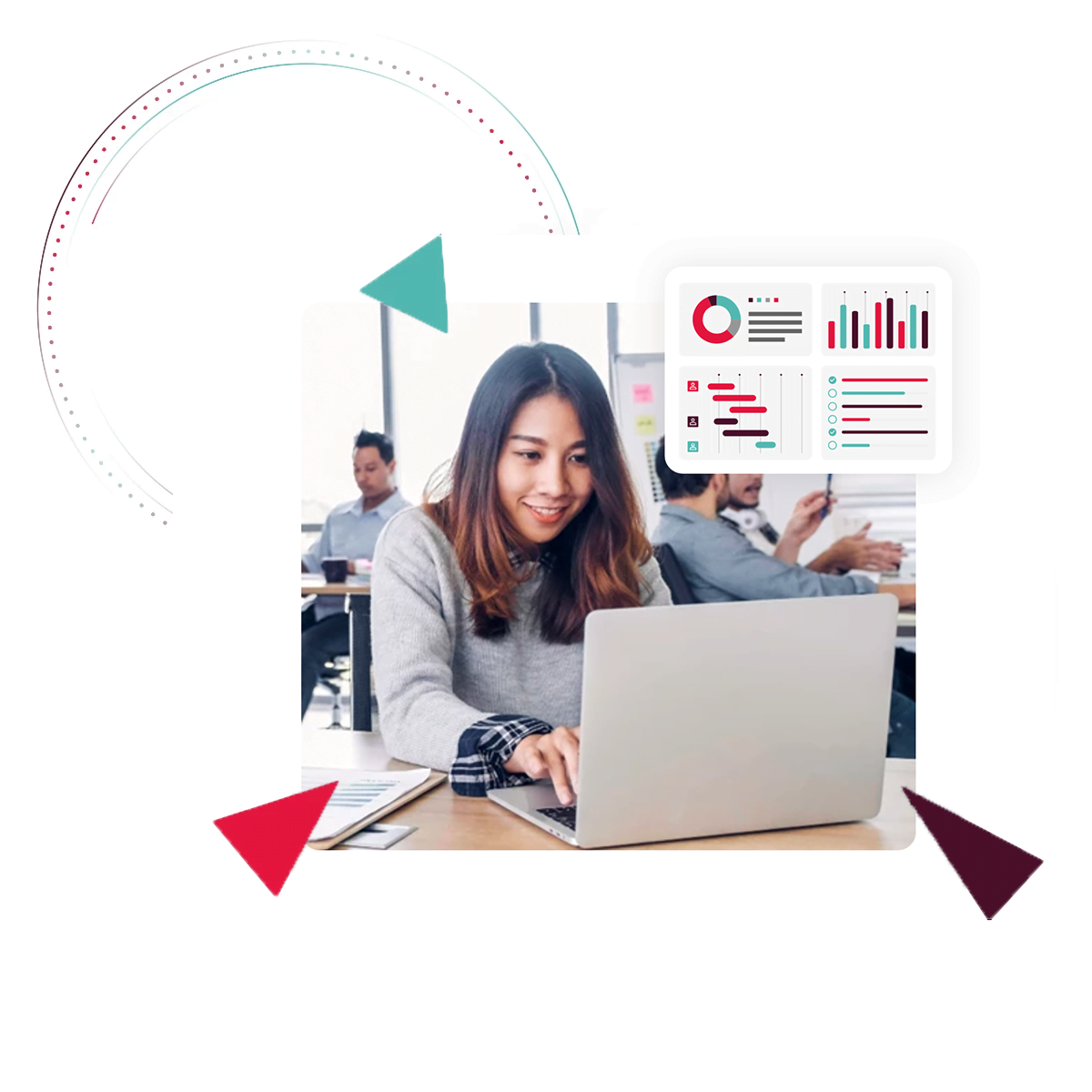 Make every action count
Access Workspace brings all the moving parts of your organisation together into a single digital workspace, so you can take confident action, based on consistent up-to-date information.
Software that works the way you do
A unique kind of business software
A solution that meets your needs
A powerful, unified approach
A single, digital workspace
A more productive way to work
Give your team the tools to succeed
Access Workspace helps everyone in your organisation to get more done by connecting them with exactly what they need, when they need it 
Colleagues
Energise your team members with collaboration tools, action-focused Workspaces and role-based apps to drive productivity.
Managers
Support your management team with analytics dashboards, apps for quick approvals, and action-focused Workspaces to help them manage their people.
Executive teams
Inform your executives with multi-product blended analytics from across your organisation and give them the ability to communicate with everyone with ease.
Power users
Give your key functional users the software they need and remove the endless demands for information and tasks from other colleagues.
Apps that comes with Access Workspace
Access Analytics
Track your business performance and make better decisions with data driven insights:
Single source of truth
Control who has access to your data
Customise to fit your needs
Ready to use with no coding skills require
Data security
Collaborate
Improve productivity and project management:
Create sites for your projects
Invite your colleagues or external partners to your project sites
Host and share access to project files and documents with your project members
Assign and keep track of tasks to project members
View activity history
Members
Find your fellow colleagues within your organisation:
Find your colleagues and their contact details
View their organisation chart
See their reporting managers and direct reports
Noticeboards
Communicate effectively with your employees and stay up to date:
Create your organisation's online bulletin board
Share information with your employees and colleagues
Add Twitter and other RSS feeds that you follow so that you're always up to date
Learning Management System (LMS) Lite
For employees
Find courses that you need from the 10 default courses
Take quiz at the end of your course to test your understanding
Track the progress of your courses
For employers
Assign courses to your employees and track their completion
Add specific training courses to your list (coming soon)