Software Partner That You Can Trust
For the past 26 years, we have served more than 3000 SME in Malaysia from our office in Kuala Lumpur and Batu Pahat, Johor.
RM300,000 Paid-Up Capital
Kuala Lumpur and Batu Pahat Office
Top Access UBS Partner 2022
7 long serving team members
Our Motto
Customer Satisfaction, Our Dedication.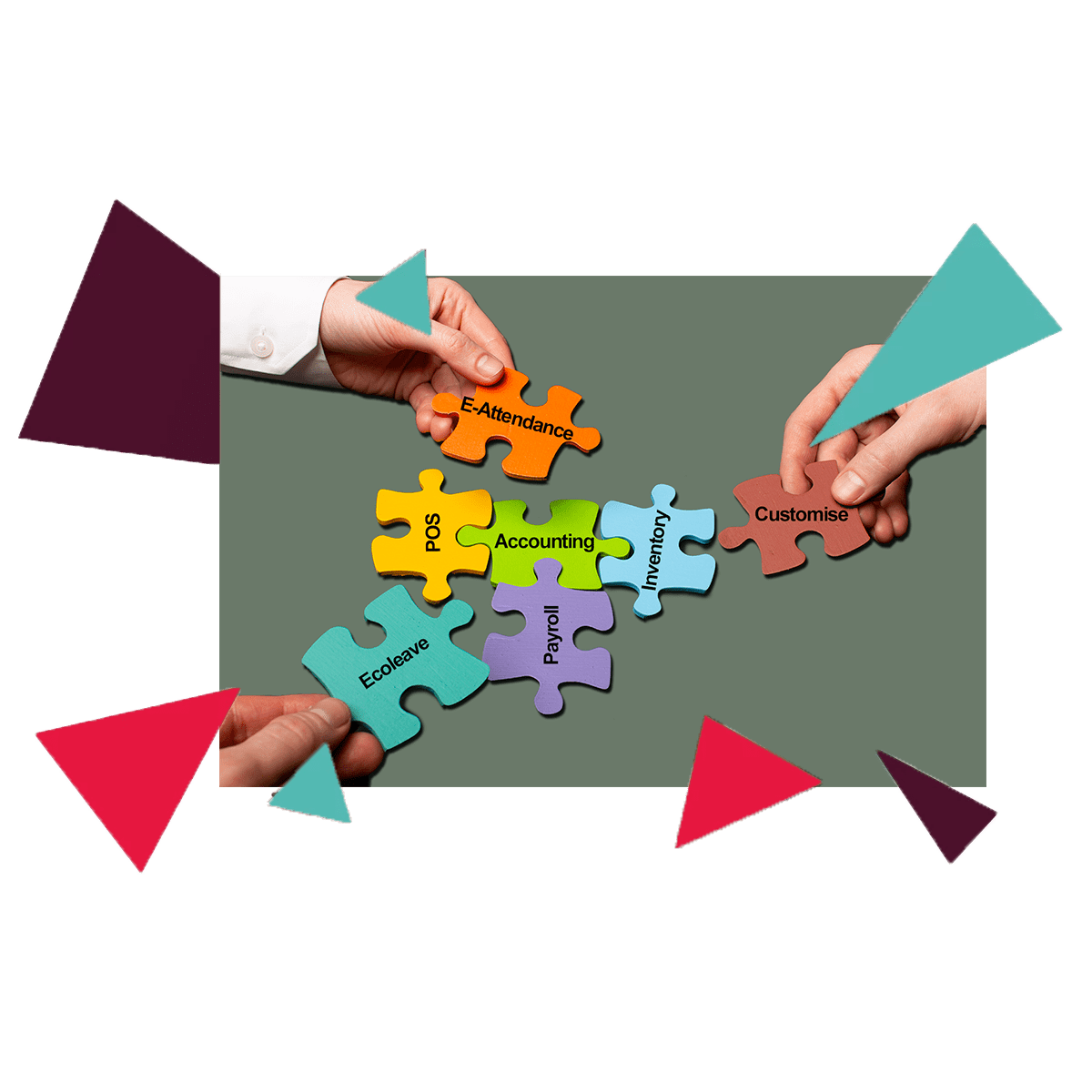 We Create Fully Connected Systems
From your existing Accounting, Inventory, Billing or Payroll, we are able to customize an integrated web application to complete your business information Jigsaw Puzzle
Our Values
Our solution works for you, Our team works with you.
Customer-Oriented
We are paying great attention to the needs and opinions of our customers before offering them the right solution
Focus
We focuses on what we does best for our customers. Our concentration is on a single brand for a solution
Productive
We does what's right, the right way at the right time for our customers. We believe in speed and will not waste customers' valuable time